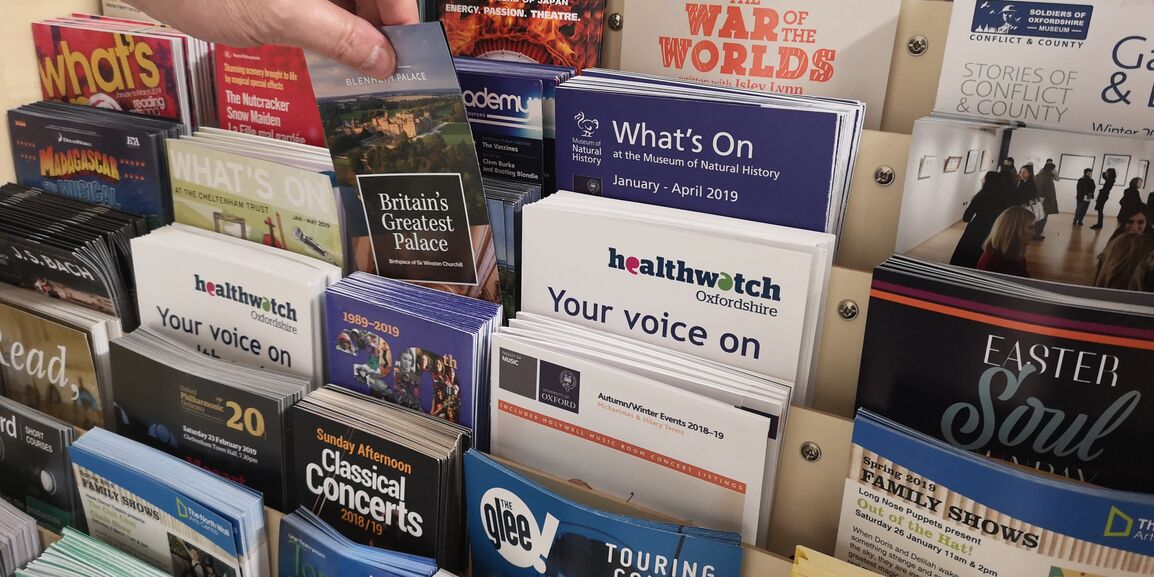 What kinds of spaces are we looking for?
The primary quality we look for when assessing a potential new site is footfall. 
There is no benefit to you or your customers of having a display point installed if it is tucked away in a corner and no-one notices it. However, if there are plenty of people regularly passing a particular spot then this could be a prime location.
Our display points come in a number of shapes and sizes, from small perspex units which can be wall mounted in a shop or sit on a windowsill in a café, to large floor-standing units which look great alongside reception desks in hotels, theatre foyers and sports centres. 
If you have a space in mind, why not get in touch to find out more?